The Yiddish Theatre
A Virtual Journey with Professor Charles Richter
Thursday, October 28 from 7:00 PM - 8:30 PM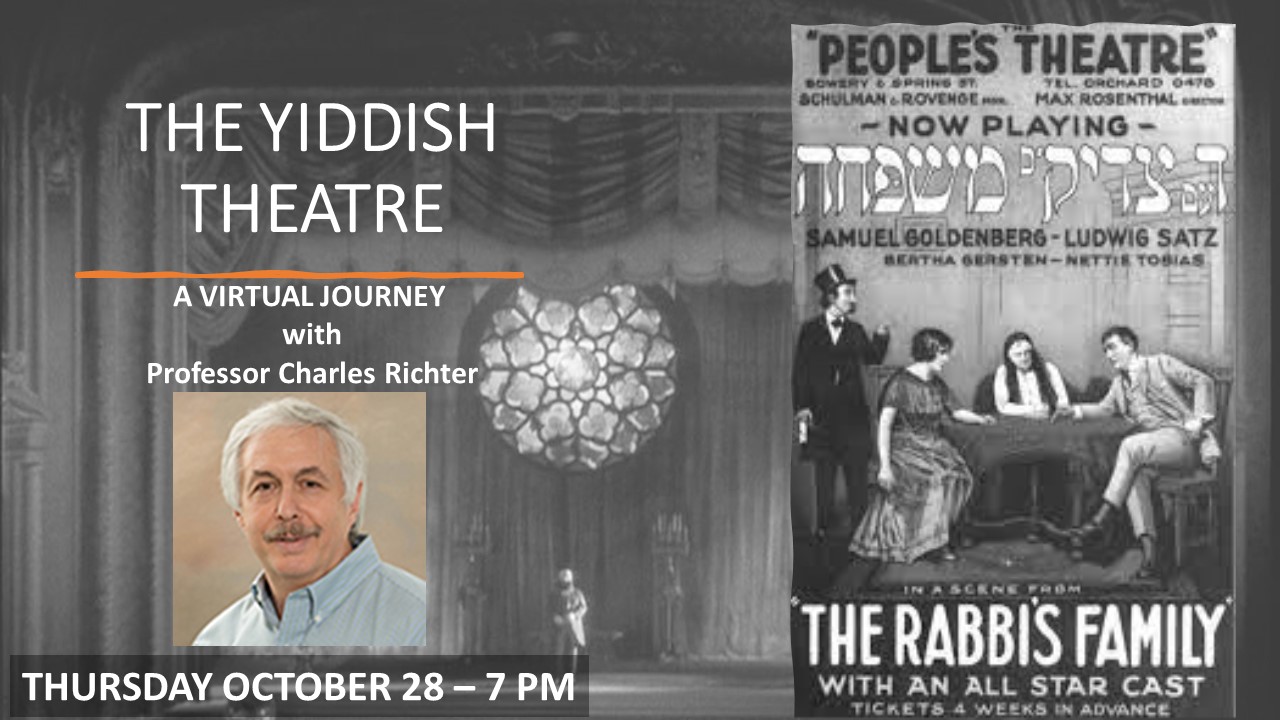 Join Professor Charles Richter as he discusses the golden age of the Yiddish Stage.
In the middle of the 19th century, Jews in the Russian Pale of Settlement were granted new freedoms that allowed them to study in secular schools and attend University. By the 1870s, a vibrant Yiddish theatre developed in Eastern Europe that became a primary form of secular entertainment for the Jewish masses until the beginning of the Second World War. Second Avenue in Manhattan became the Yiddish Broadway with more than twelve theatres packing in large audiences and Yiddish theatre flourished throughout the Ashkenazic Jewish world.
Professor Charles Richter will explore the golden age of the Yiddish stage - a fascinating history of a Jewish show business that kept our grandparents and great grandparents entertained and enlightened through a period of mass immigration and violent social upheaval.
Limited availability – so sign up early!